Computer Science & Engineering(CSE)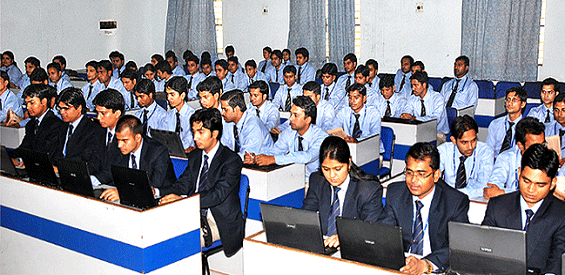 Eligibility:- 12th in PCM with minimum 50% marks in aggregate for OBC, MIN and GEN without grace. 12th in PCM with minimum 45% marks in aggregate for SC without grace.
Duration:- 4 Years full time program.
Affiliation:- Dr. APJ Abdul Kalam Technical University, Lucknow.

The Computer Science and Engineering endeavours to provide an environment where students can grow into Computer Engineers of tomorrow possessing all these necessary attributes. Students have an opportunity to learn from experienced and well-qualified faculty members. The classroom sessions are reinforced through practical sessions, projects, workshops and many other co-curricular activities. Industrial interaction is promoted through various MOUs with companies like IBM, SAP and Nokia resulting in increased employability of students.

The Department has excellent placement records for graduate students.
Student Outcomes
An ability to design a software or digital hardware system, component or process to meet desired needs within realistic constraints such as economic, environmental, social, political, ethical, health and safety, manufacture ability and sustainability.
Knowledge to analyze and design complex systems containing hardware and software components, as appropriate to Computer Engineering.
Knowledge of algorithms and data structures to implement software.
An ability to apply design and development principles in the construction of software systems of varying complexity.
Knowledge of concepts of programming languages to design and develop web projects and software projects.
Knowledge of computer organization and architecture to know the process of hardware installation and design.
Knowledge of problem analysis and solution design.
An ability to apply Mathematical foundations, algorithmic principles, and Computer Science theory in modeling and design of Computer-based systems in a way that demonstrates comprehension of the trade offs involved in design choices.
Scope of Employment
Developers and Specialists in high-end services and IT-product companies.
Development Engineers, Technical Leaders and Managers.
Consultants, Solution Developers and Entrepreneurs.
Computing Specialists in Research Labs and Technology Providers.
Designer, Tester, Analyst and Content Writer in IT-services companies.
Civil engineering(CE)