Academic Pedagogy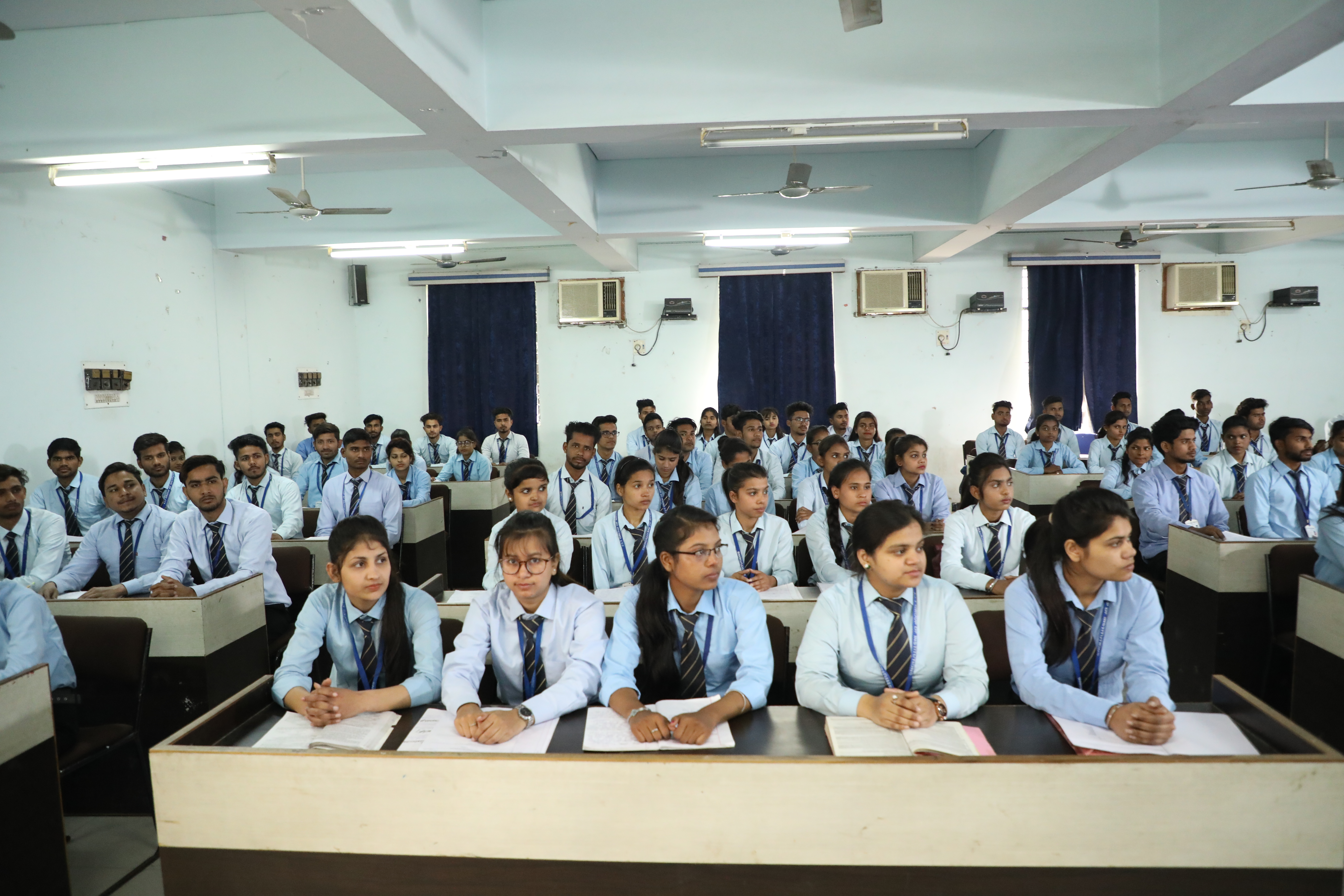 Each academic year is divided into two semesters and teaching programmes are organized around the credit system. Teaching includes lectures, tutorials, practicals, projects, seminars, dissertations and field & industrial training. The Institute lays special emphasis on the tutorial system, which is based on a close personal interaction between students and teachers. The undergraduate students have to undergo a comprehensive project during the final year of their studies. A distinct feature of the education system FIT MEERUT is the emphasis on overall personality development and instilling in students the qualities of leadership . Thus, extra curricular activities are an important part of student life.

Academic committees and faculties committee of each Department use course - appraisal to review the course contents. At the end of each semester every student gives a feedback on the course content, its relevance and performance of the teacher. Feed back from students has helped in continually improving courses and teaching quality.
Qualified faculty members prepare course plans using the standard format provided by the institute. The instructional or lecture delivery of the faculty is through a set of Educational Technology / Tools opted by the faculty. The lectures lay emphasis on the following:
1. Knowledge content (topics in the curriculum)
2. Utility value - application in real life
3. Latest developments
The classroom sessions are interactive and encourage the students to think independently and inspire their creativity. The faculty ensures that the students in the class have assimilated the content. High level of discipline is maintained in the classroom. The faculty members are empowered to curb any disturbance and ensure that the time is used fruitfully. To this effect, students are expected to maintain decorum and refrain from causing any disturbance in the classroom.
Classroom instructions are supplemented by students presentations and / or guest lectures by external/internal experts.Attendance is taken by the faculty concerned at the beginning of each session through high level in course attendance managment system.
At Forte we aim at
Curriculum Based Teaching Learning Process
Industrial Based Learning
Guest lectures
Industrial Interaction
Industrial Visits
Industrial Training
Personality Development Programs
Preparations for Placement through Mock Test & Interview
Feed Back Process and Re-Engineering
Faculty Selection and Capacity Building
Academic Monitoring System
Our institute is providing need based, value based and career based programmes and producing self-reliant, self-sufficient students capable of meeting new challenges of developing industry.